Neuro4D Conference 2019
13 - 14th May
The second Neuro4D Conference welcomed 46 delegates from 12 countries. 14 academic presentations detailed new disease insights, and 10 companies presented novel drug discovery projects, disease models, and drug discovery services.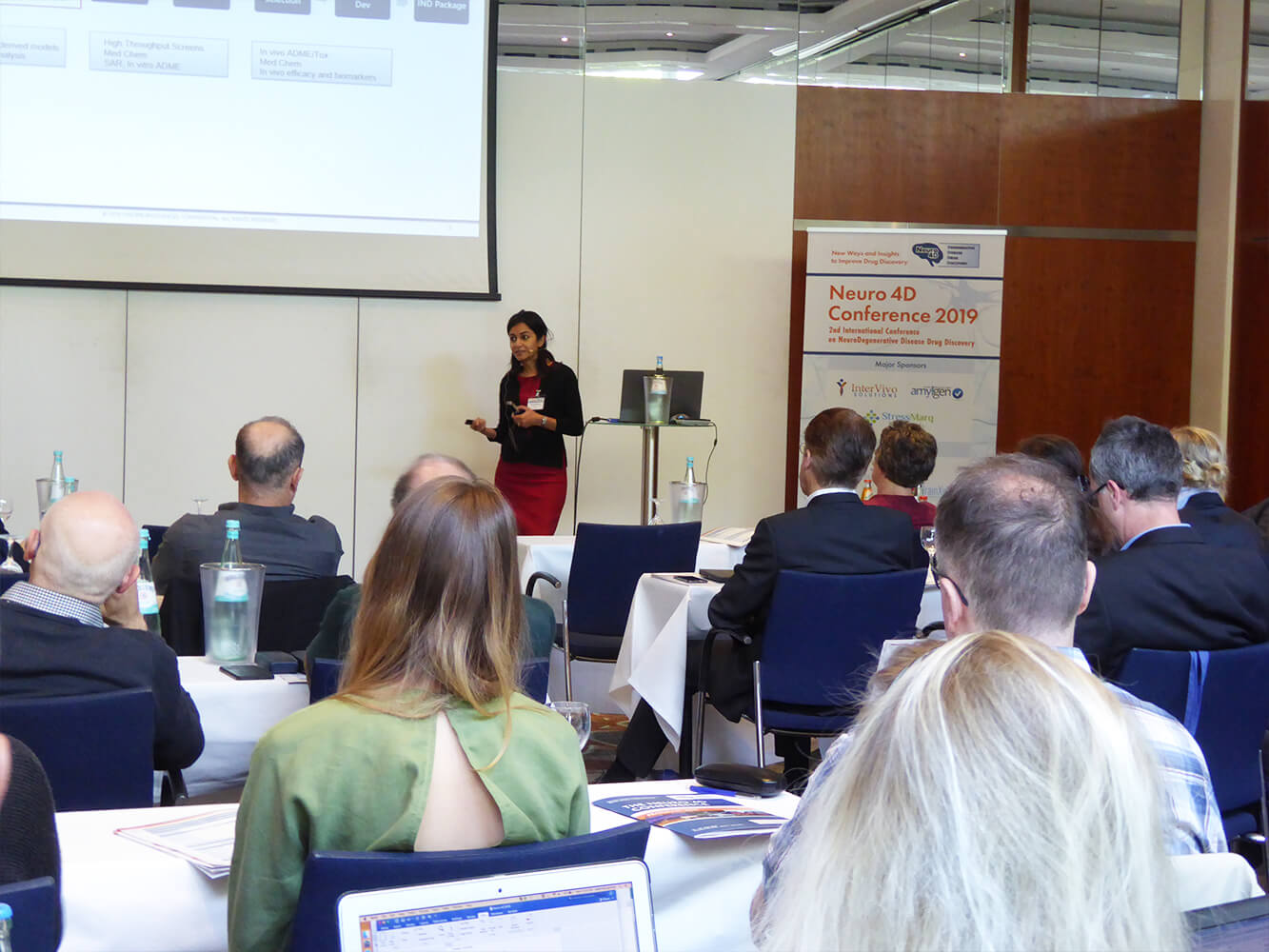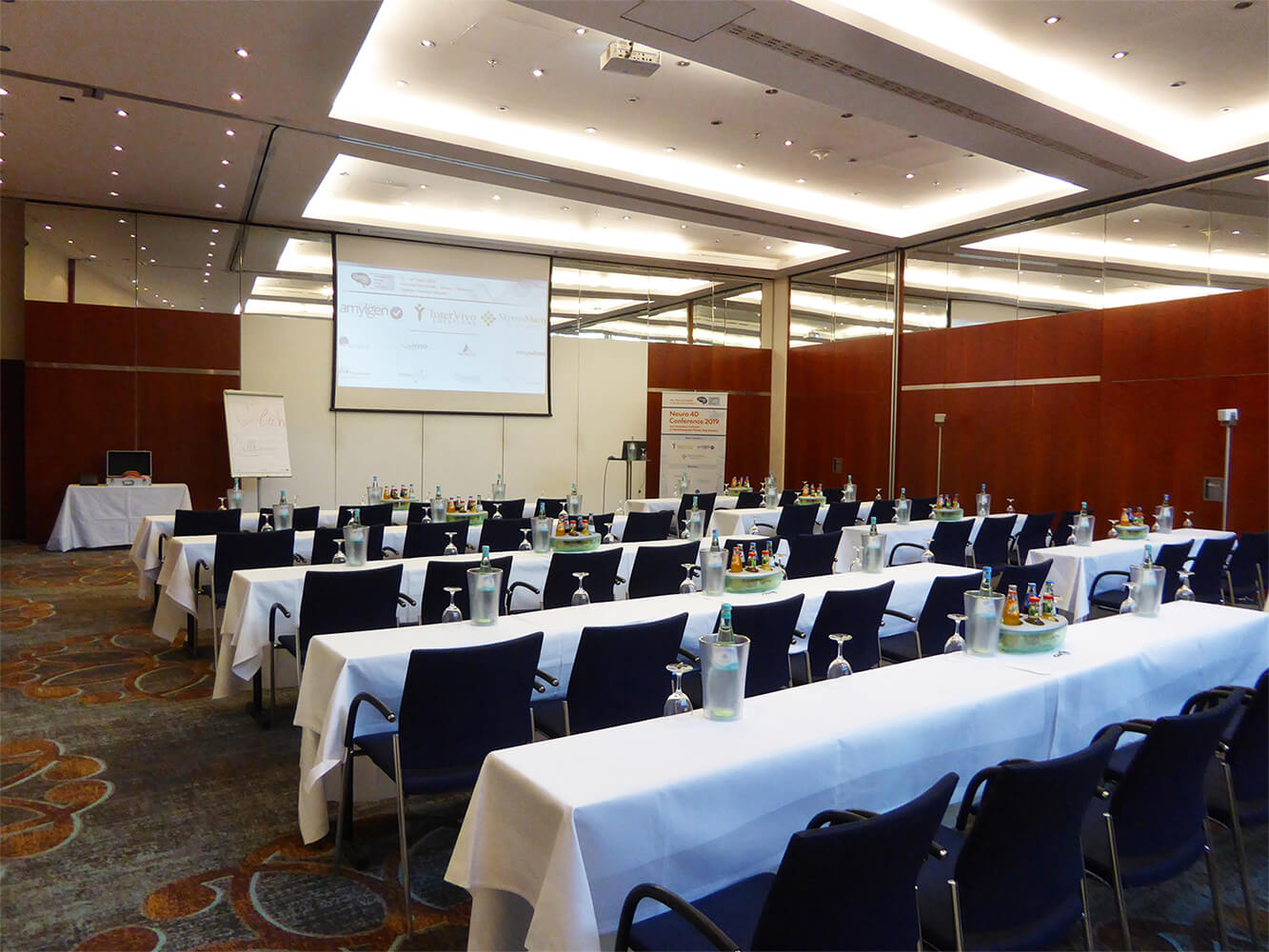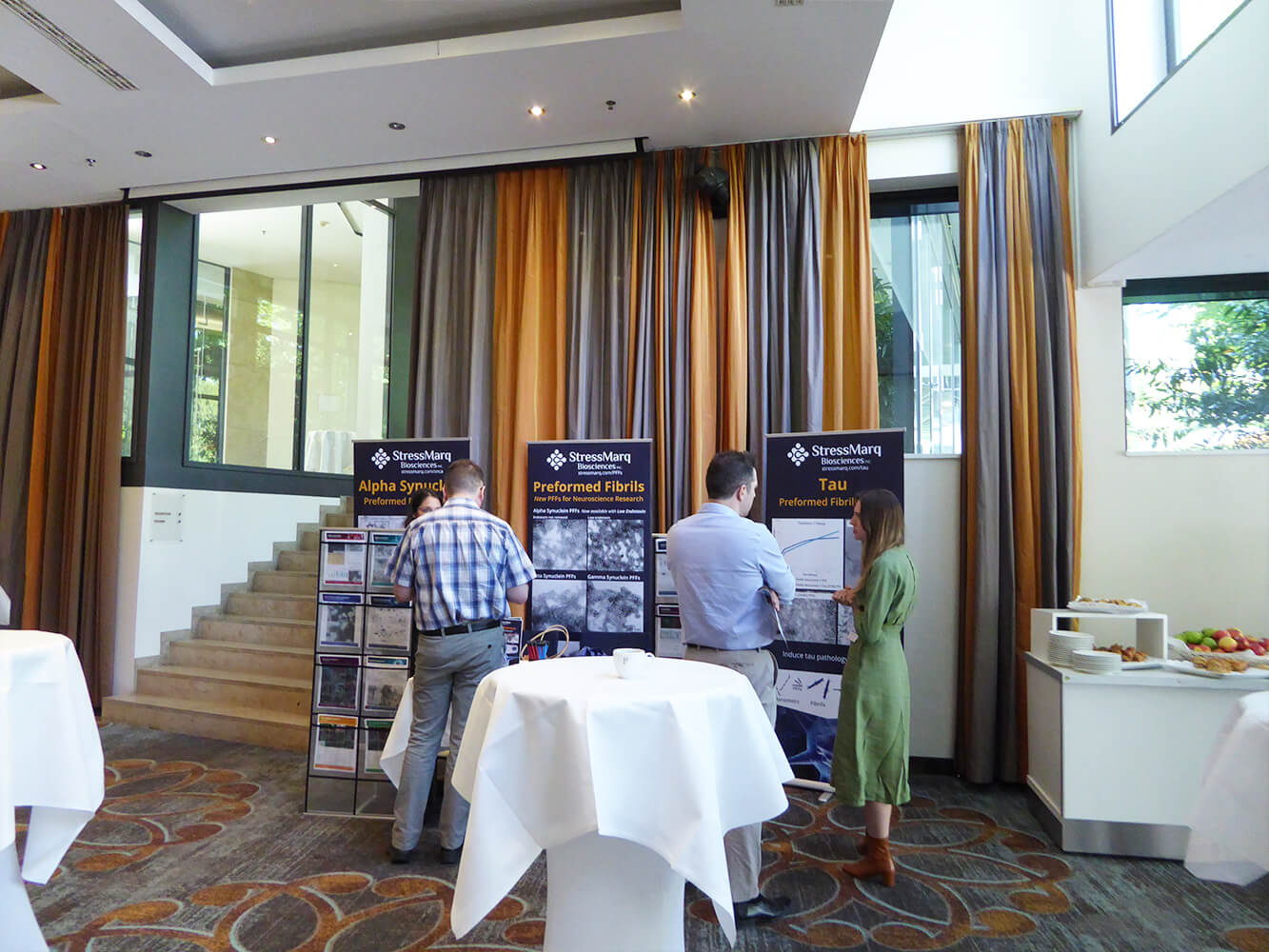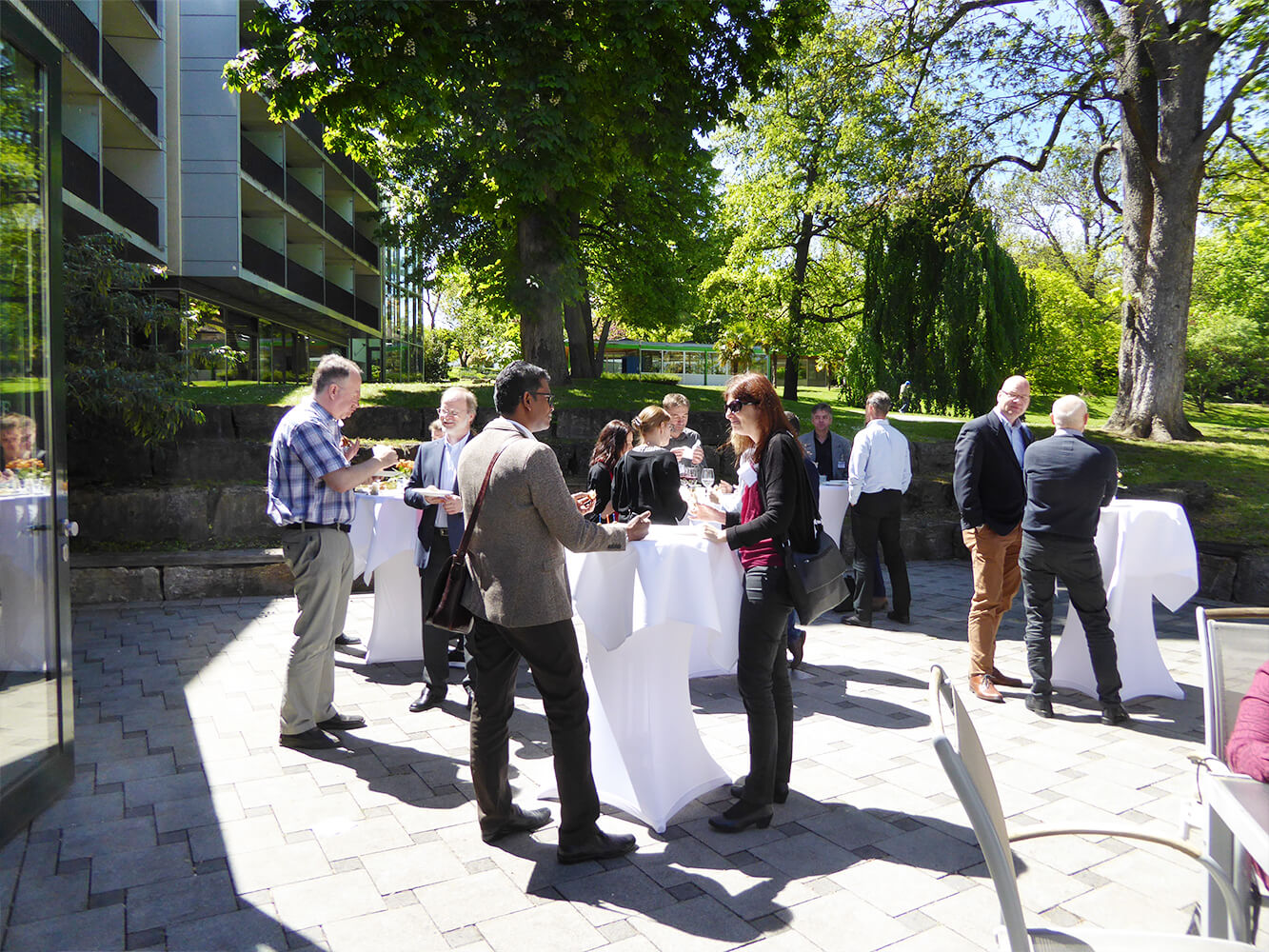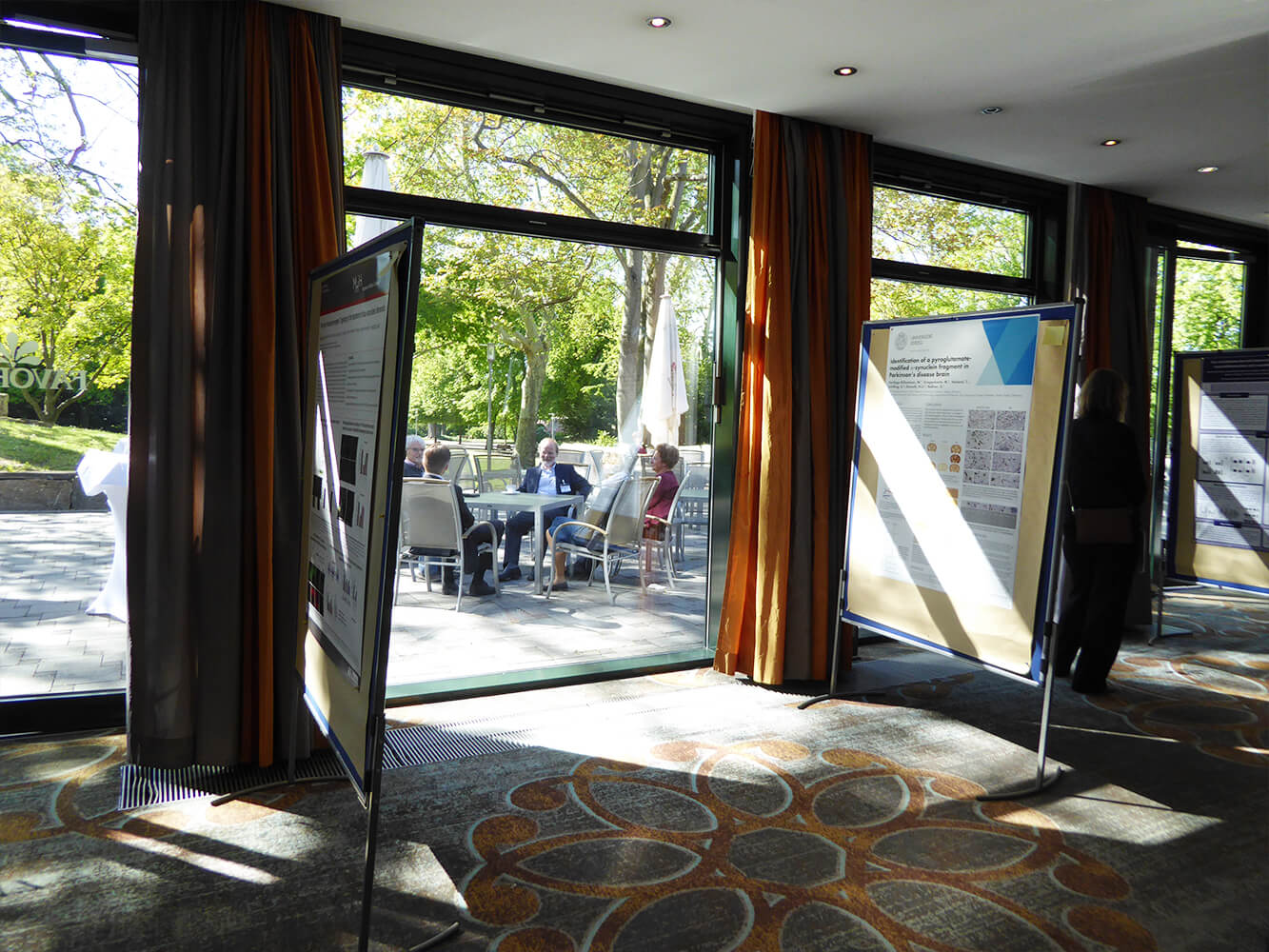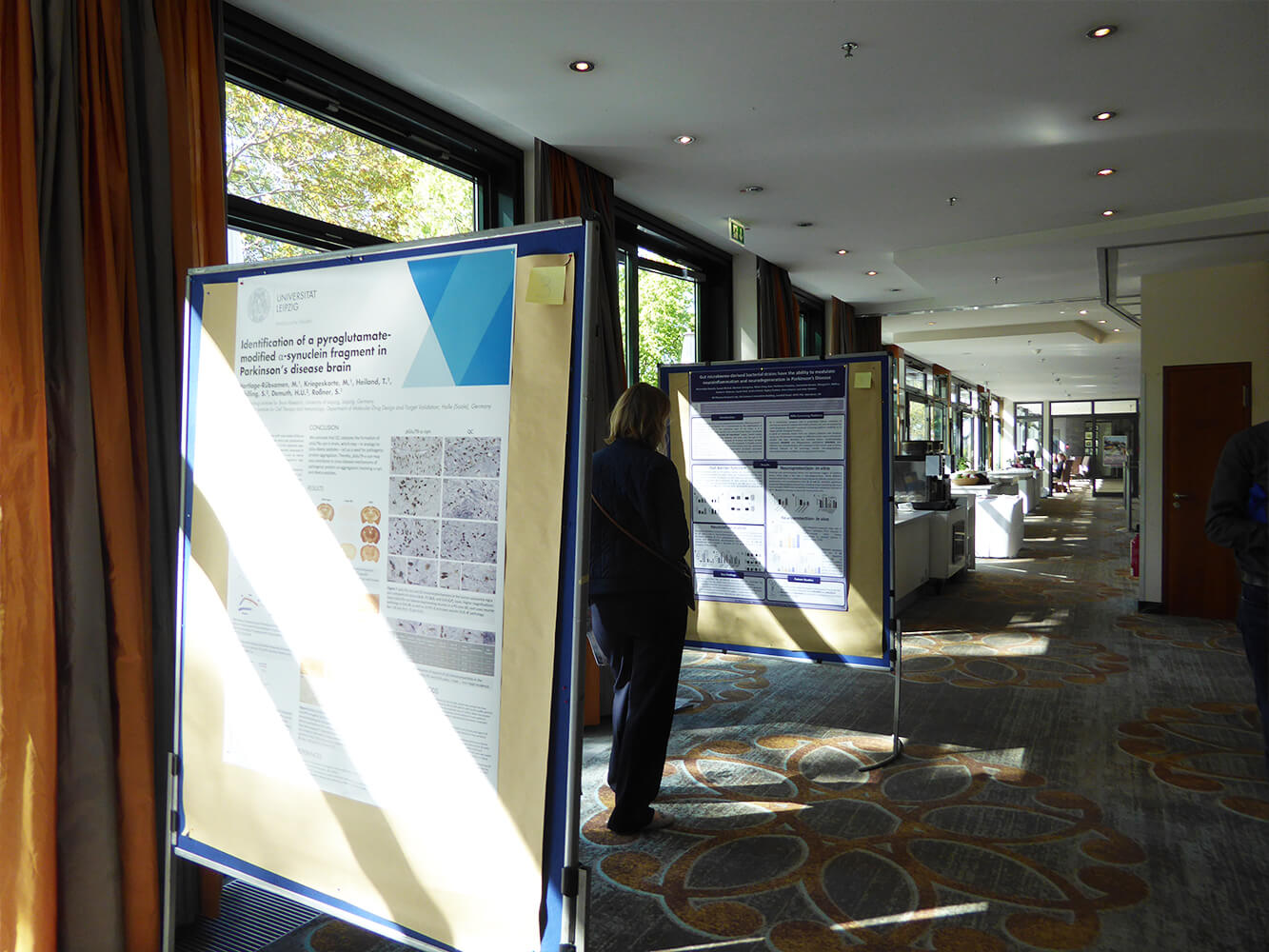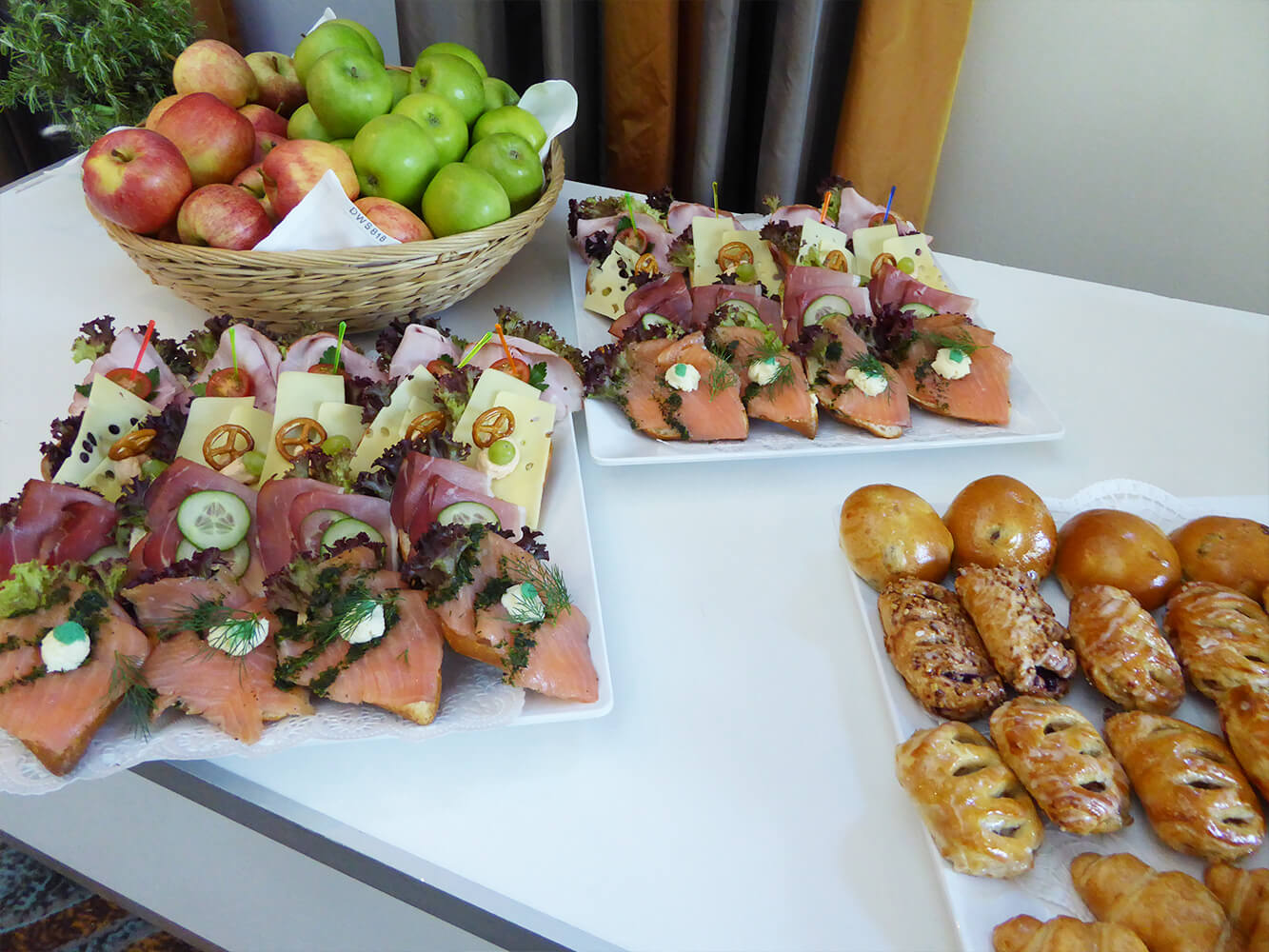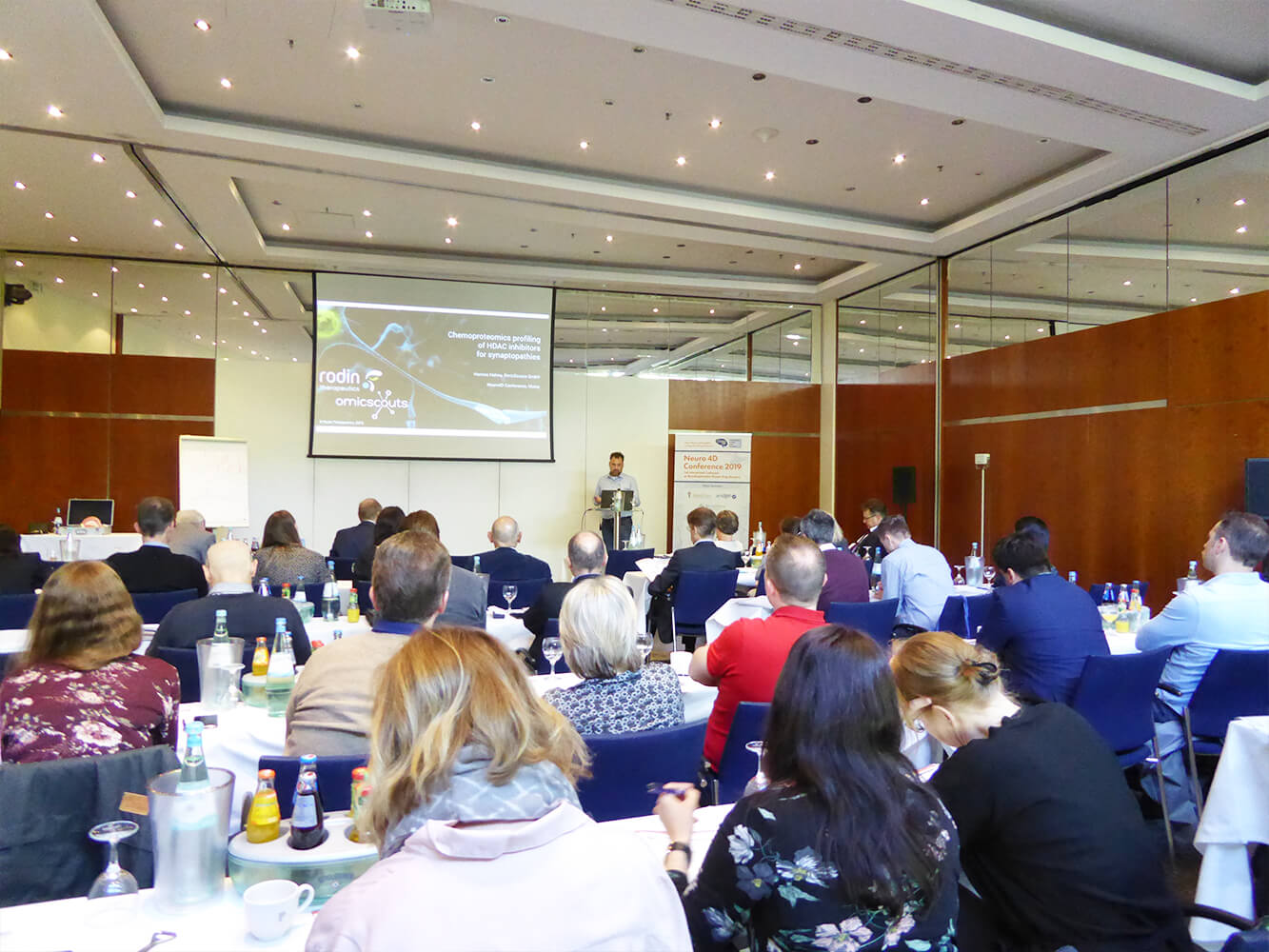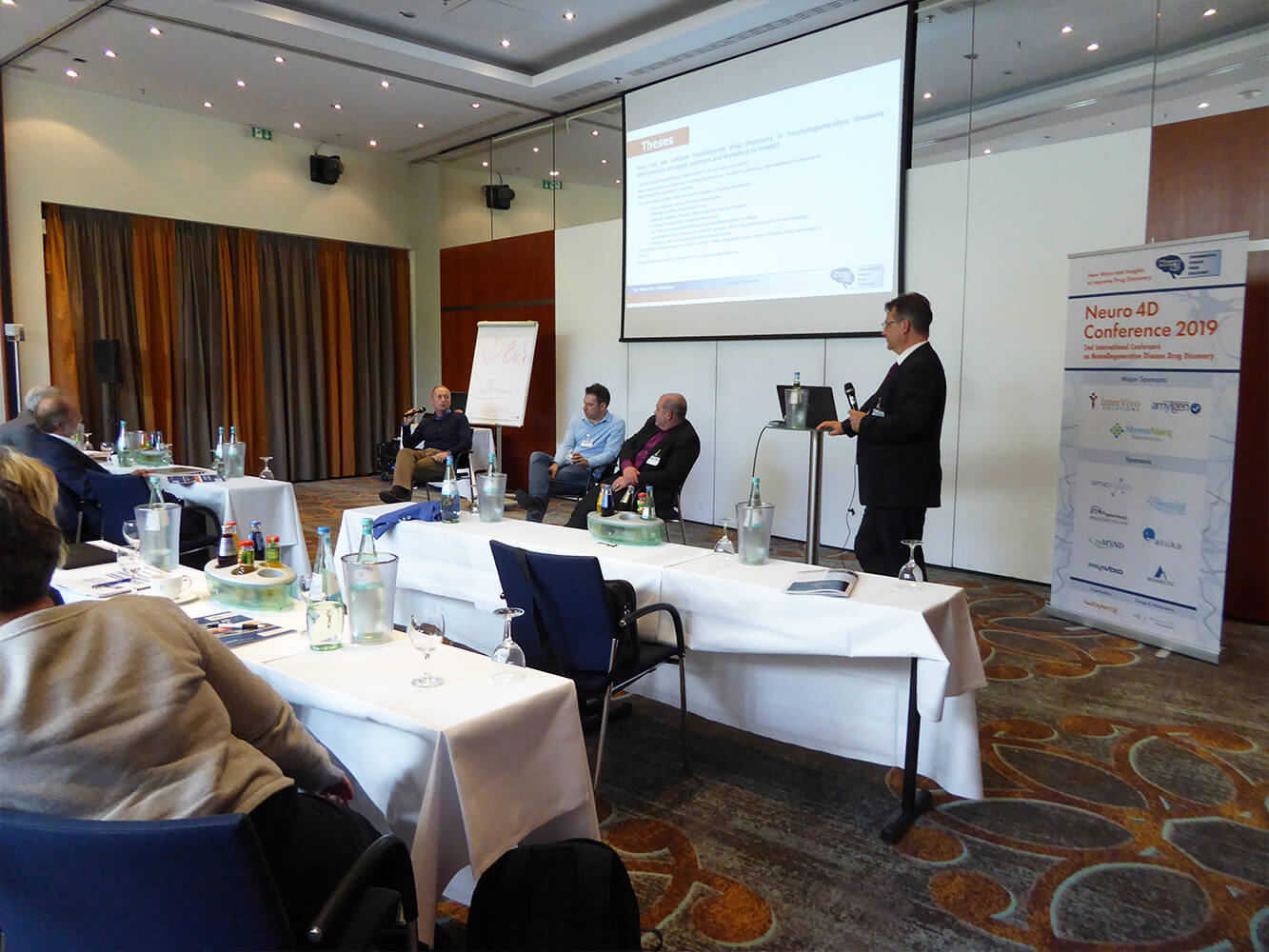 Summary of the Neuro4D Conference
13 - 14th May 2019:
The 2018 event had triggered many new collaborations and personal interactions of conference participants, which is the main driver for this conference and ultimately for success in drug discovery.
The new session format with short presentations followed by Q&A and a Chairman-led panel discussion at the end of each session further boosted the highly interactive nature of this conference. Discussions often started during the sessions and continued during breaks in groups or one -on-one meetings. To further improve the interactions and attract more posters presentations for the 2020 conference, a price for the best presented approach in neurodegenerative disease drug discovery will be created, which will be presented on the Neuro4D website after the conference.
Download:

2019 Conference Information & Program (PDF 2 MB)

2019 Highlights:

Focus on Parkinson's disease, co-organized and chaired by Andrew West: How new disease insights open novel treatment options.
New treatment options for Alzheimer's disease, co-organized and chaired by Ulrich Demuth: Protein modifications and structural changes central to disease induction?
Prion-like-behavior of misfolded protein aggregates and their induced toxicity chaired by Rakez Kayed.
Novel Technology Section, chaired by Georg Terstappen.
Overview of AD Clinical Trials, by Oliver Peters.
Discussion of the most recent discoveries in neurodegenerative diseases.
New targets and drug candidates :

Novel disease models and target validation technologies
In vitro screening on targets
In vitro validation in (human) neuronal models
In vivo models and biomarkers

Organizer:

Dr. Andreas Köpke (bioExpert)
Tel: +49 6136 957 3000
info@bioexpert.biz


2019 Advisory Committee:

Andrew West, University of Alabama, USA
Hans-Ulrich Demuth, Fraunhofer Institutes, Germany
Rakez Kayed, U. Texas, USA
Georg Terstappen, Oxstem, UK
Evaluation Results:

The highest score was 5, the lowest 1. We had 28 returned sheets of 46 delegates on site. A number of delegates commented very favorably in personal Emails, which was much appreciated!

Feedback Neuro4D Conference 2019:

| Question*: | Average Score |
| --- | --- |
| Venue | |
| Was reaching Neuro4D convenient? | 4,6 |
| Did you enjoy the venue and atmosphere? | 4,8 |
| Content | |
| Was the conference content fulfilling your expectations? | 4,4 |
| Overall quality of presentations, posters and speakers? | 4,5 |
| Would you participate in a similar conference nextyear? | 3,9 |
| Organisation & Social Programm | |
| Quality of the organization and team? | 4,9 |
| Did you enjoy the breaks, meals, wine tasting? | 4,7 |
| Did you meet interesting new contacts? | 4,3 |
| Does Neuro4D cover important aspects outside of existing conferences like ADPD, AAIC, SfN? | 4,0 |
| Would you want to participate in Neuro4D next year? | 4,4 |


* Open questions and their answers are not shown.

Target Audience:

Drug discovery experts from biotechs and the pharmaceutical industry
Academic experts in proteopathic neurodegenerative diseases interested in drug discovery
Service providers with novel models in neurodegeneration
Pharma strategists and investors interested in the neurodegenerative field

2019 Sponsors: